Welcome to #CloudQuarters
As we all navigate our new remote workforce environments, we're reminded now more than ever of SADA's working philosophy: "together, we're all in." We know the depths to which technology can empower people to transform their work, their industries, and the world, and we're here for it. We've created #CloudQuarters to share our knowledge and insights with you, to help your organization ensure its business continuity and engage your remote workforce. #CloudQuarters can be your go-to hub for information, guidance, tips & tricks, and to help our collective community embrace this shift to remote work and give us a space to come together.
We'll frequently add to this collection of live and growing content in response to these new realities, so stay awhile, check back often, and join the conversation.
Check out our repository of growing content designed to help empower remote teams to maximize all available tools.
Get tips and advice to enable an engaged remote workforce, break down organizational silos, and unite people, teams, and content to allow ideas to flow freely. Learn how to redefine productivity and unleash your remote teams' potential with G Suite's intelligent apps and industry-leading real-time collaboration tools.
From webinars to live chats to Q&A sessions, tune into our expert-hosted events for tips, advice, and guidance on G Suite, remote work, and productivity & collaboration.
Google Docs Real Time Editing and Collaboration
Livestream
High-level overview of the capabilities of Google Docs with real time editing and collaboration. This live-stream series will help keep you and your teams connected and productive while they work from home.
Webinar: Take G Suite to the Next Level & Unlock Enterprise Innovation
Watch this on-demand webinar for an overview of G Suite Enterprise's most advanced end-user & admin security features.
G Suite: Designed to Meet the Needs of All Organizations
G Suite for Healthcare
Healthcare organizations of all sizes are discovering the power of G Suite. Read 7 reasons why the healthcare industry is going Google.
G Suite for Media & Entertainment
Learn how G Suite is helping M&E companies boost productivity & collaboration, increase security, and engage audiences.
G Suite for Government
Learn 6 reasons why government entities, from small towns to states to large federal agencies, are migrating to G Suite.                 
Working entirely remotely is dropping us all into new territory. But this is where SADA shines. Our change management and technical experts are here to help. Whatever your problem, we'll find the solution.
Challenge Meet Solution. Let's Talk.
SADA has a dedicated team with deep expertise on all things productivity, collaboration and Google Cloud. Bring us your current challenge, and we'll help you solve it.
Explore our full resource library filled with content geared toward helping your business and teams thrive. As a leader in providing innovative cloud solutions, our team comes out with weekly content on topics that cover the latest in cloud transformation. From best practices to new innovations in the cloud, we'll keep you up to date on the industry's trending topics.
All
Change Management
G Suite
Productivity & Collaboration
Webinar: Take G Suite to the Next Level & Unlock Enterprise Innovation
Watch this on-demand webinar for an overview of G Suite Enterprise's most advanced end-user & admin security features.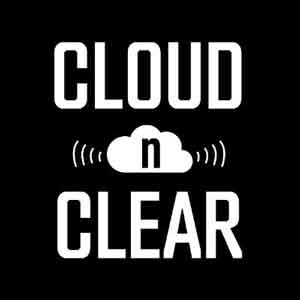 The Necessity for Hyper Transparency in the World's Largest Fully Remote Organization
SADA CEO Tony Safoian talks to Brandon Jung, VP of Alliances, GitLab, Inc.
Brandon Jung, VP of Alliances at GitLab (the world's largest fully remote company,) delves into GitLab's company culture and the necessity for hyper transparency provided through the GitLab handbook. Before joining GitLab, Brandon helped build the Google Cloud ecosystem that includes technology companies as diverse as Red Hat, Docker, Cloudera, Pivotal and Tableau. Tune in to hear him also discuss software development, why software is "eating the world," and the evolution of the Kubernetes landscape.
Other podcasts related to remote working and making the change.