As a leader in providing innovative cloud solutions, our team regularly produces informational content covering all aspects of digital technology and cloud transformation. From industry panels and webinars, to blogs and podcasts, our experts are at the forefront of thought leadership in the cloud computing industry. Join the conversation!
Follow us on social for latest updates:
SADA is excited to announce our CTO, Miles Ward, has been named a 2020 Channel Influencer Award winner by Channel Partners and Channel Futures. The awards recognize the people, technologies, trends and organizations that will shape the new channel in 2020.   Miles Ward was one of only nine channel innovators cited as being a thought leader mapping the direction of…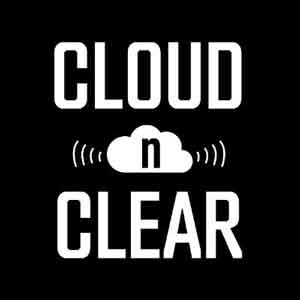 SADA podcast for innovative business leaders and technology enthusiasts exploring how Google Cloud is transforming the industry. Hosted by SADA's CEO, Tony Safoian.
SADA's experts regularly host and attend events that bring the cloud computing community together to connect, collaborate and learn. Let's connect!
Intelisys Mindshares are interactive, educational networking events that are held at notable and prominent locations across the United States. Mindshares encompass channel-specific education, training, networking and socializing and business building. Registration is complimentary and is not exclusive to Intelisys Sales Partners. The events are sponsored by leading carriers and vendors in the Intelisys Supplier Partner...
The Venetian & Sands Expo
201 Sands Ave, Las Vegas
3-day expo hall featuring 300+ leading suppliers, Channel Partners Theater, MSP Pavilion, Meeting Zone and more In-depth conference sessions (March 10 & 11) exploring the hottest topics, issues and opportunities in the channel including best business best practices, CX, IoT, sales & marketing strategies, SD-WAN and security Countless opportunities for you to network with events...
Moscone Center
747 Howard Street, San Francisco
Bringing together some of the brightest minds in tech for 3 days of networking, learning, and collaboration. Experience the magic of Google Cloud Next alongside IT professionals, developers, executives, and Google experts. More information to come, so save this date, and we will keep you informed with more information when available.