SADA's Cloud n Clear Podcast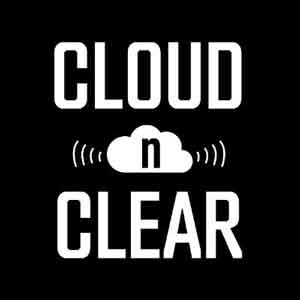 Cloud n Clear is a SADA podcast for innovative business leaders and technology enthusiasts exploring how Google Cloud is transforming the industry. Hosted by SADA's CEO, Tony Safoian.
Today, every organization is facing challenges to stay relevant and be innovative in a landscape that's more competitive than ever. Cloud has democratized access to the most advanced technology available to help leaders tackle these challenges. But how do you evaluate, design, test, and deploy these technologies in the enterprise successfully? The Cloud n Clear podcast explores the journey of SADA at the tip of the spear in helping organizations transform the way their people work, and the way their industry goes to market in the context of Google Cloud. It features experts from SADA, partners, and our customers discussing and debating what digital transformation means in the real world.
Google Cloud Summit Seattle '19: Anthos in the Real World with Miles Ward
MadHive Delivers Blockchain Ad Tech With Google Cloud & SADA
Tony Safoian Presents Toronto Mayor John Tory with Key to SADA Systems
SADA Expands into Toronto - Mayor John Tory Visits HQ
Lahey Health Discusses Their Healthcare Organization Going Google at Google Next 2018